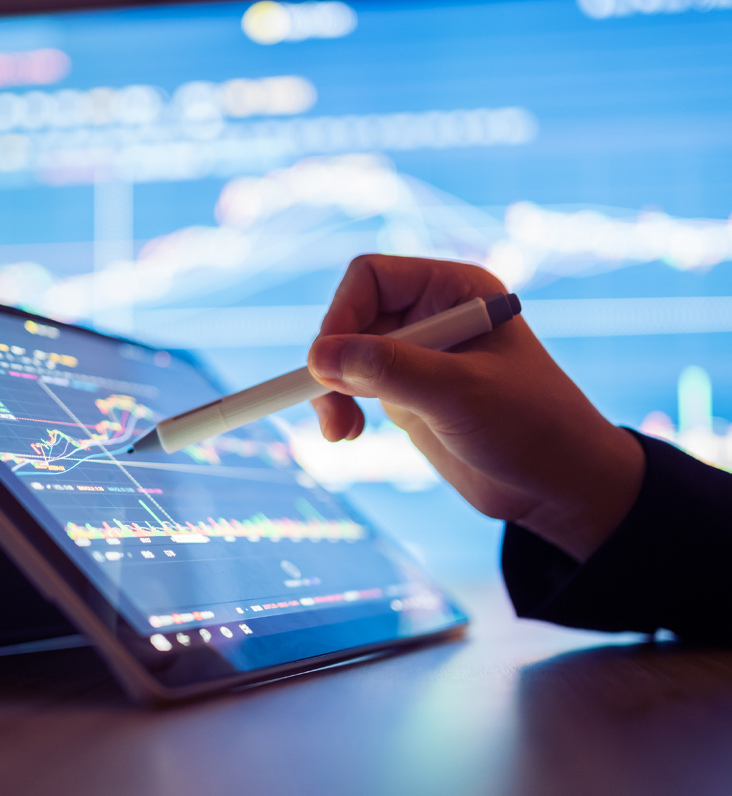 Parameter Climate:
Building a market in climate risk transfer requires leadership and experience
Parameter Climate was formed in 2021 to become the premier strategic risk capital advisor to the climate risk transfer market. Parameter's veteran team combines over two decades of underwriting, structuring, and distribution expertise to deliver end-to-end connection of protection buyers and capacity providers. Parameter leverages superior analytics, structuring, portfolio management, and servicing to deliver its clients best-in-class service across the value chain. From global corporations looking to manage their climate exposures, to insurers and institutional investors wanting to create solutions to support ESG challenges, Parameter Climate will play a key role in helping this diverse set of participants analyze, underwrite, package and distribute climate risk efficiently.
Parameter Climate: Profitable already, targets growth & new capital partners
Parameter Climate, the parametric climate focused underwriter and advisor, has achieved profitability in its first year and now moves forward with an appetite for growth into parametric climate, catastrophe and weather risk transfer, with additional capital sources one avenue that can drive expansion...
"The rising appeal of parametric triggers helped newcomer Parameter Climate (PC) to top the Best advisory category. Launched earlier this year by industry veteran Martin Malinow, PC seeks to capitalise on the "rapidly growing" parametric market of recent years."
Environmental Finance | Best Advisory
2020 Winner | Catastrophe Advisory
"What Parameter Climate is bringing to the table is actually looking at climate trends regionally. This also involves analysing proprietary extreme weather indices to better understand the general volatility of climate and then factoring that into the risk analysis and pricing for our clients."
Environmental Finance | Best Advisory
2020 Runner-Up | Weather Advisory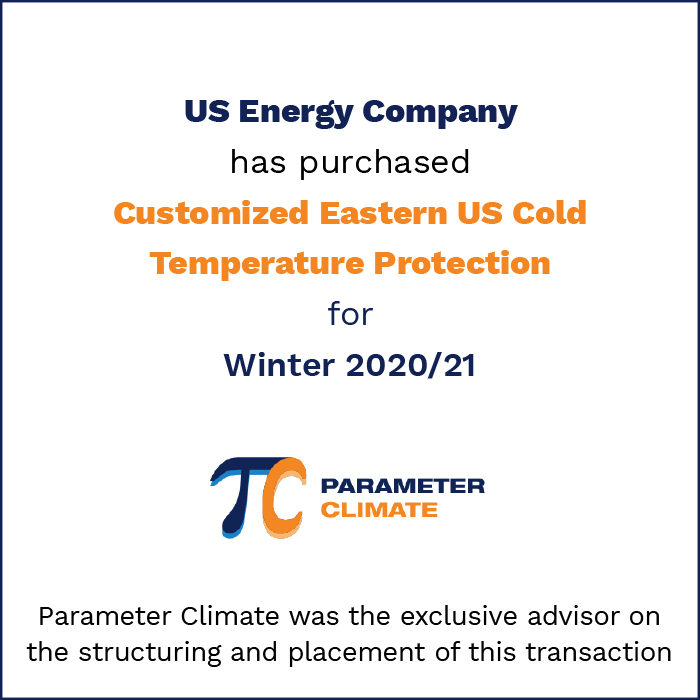 First Transaction Closed | Oct 2020
Recognized Industry Leadership
The Parameter Climate team has pioneered numerous innovative, first-of-kind solutions – both products and full-scale programs – which have been supported by our cutting-edge analytics and backed by significant transactional capacity. We have extensive experience working across verticals and have consistently been ranked at the top of the market, with selected awards and articles detailed below.